HC-BEAM
Regular price
Sale price
$1,151.00
Unit price
per
Sale
Sold out
Description

Key Features:

Technical Spec:

Reviews
Stand alone 4K casting device including  HoverCast 60 GHz wireless HDMI transmitter and receiver with wireless USB touchback.
Beamio is a new method for wireless casting that allows you to beam a crystal-clear, lag-free 4K HDMI signal from your computer to any interactive display. Beamio utilizes gigabit radio technology to cast a flawless HDMI signal with a USB-touch backchannel, or a USB-C signal, all without using WiFi, entering passwords, frustrating configuration, or taking up bandwidth. It's nearly effortless.
4K UHD 60GHz Millimeter Wave HDMI Casting
USB Touch Backchannel (For use with interactive displays)
USB Connectivity to PC or Mac
Up to 100ft. range
5 Year Manufacturer Warranty
Effortless Setup
No WiFi Required
No Interference With Local Network
Factory-Paired
Connectivity to Computer (TX) USB 3.0 Type-C
Connectivity to Display (RX) USB 3.0 Type-C, or HDMI & USB-A via adapter
What's In The Box?
Beamio Transmitter (TX)

Beamio Receiver (RX) with mount
USB-C cable for connection to computer
USB-C cable for connection to interactive display
HDMI cable for connection to display
USB-A cable for USB-Touch connection
USB-B cable for USB-Touch connection to interactive display
USB-C to HDMI and USB-A adapter
Receiver Power Supply
Wireless 
Support: Peer-to-peer, WHDI and HDMI 1.4/2.0 standards 
Encryption: AES128/256-bit image encryption function 
Wireless Transmission Distance: 30 Metres, indirect line-of-sight required, does not penetrate walls, 
Transmitter (TX) and Receiver (RX) must be in the same room 
Video Resolution: 4K, 1080p, 1080i, 720p, 576p, 480p 
Audio Format: PCM, AAC, Dolby Digital 2.0/5.1, DTS 5.1, LPCM 5.1/7.1 
Operating Voltage: DC 5V/2A 
Hardware 
Transmitter (TX) 
Dimensions: 5.2cm x 5.2cm x 15.5cm (LxWxH) 
Transmitter (TX) Weight: 2.8kg 
Receiver (RX) Dimensions: 4.3cm x 20.4cm x 4.3cm (LxWxH) 
Receiver (RX) Weight: 0.3kg 
Temperature Range: 0-40°C (Operating Temperature), -20-80°C (Storage Temperature) 
Product Certification: FCC, CE, RoHS 
Signal Light Status:
Slow Blinking: searching for device
Flashing Fast: connecting to device
Solid: connected
Warranty: 
5 Year Manufacturer's Warranty
Share
View full details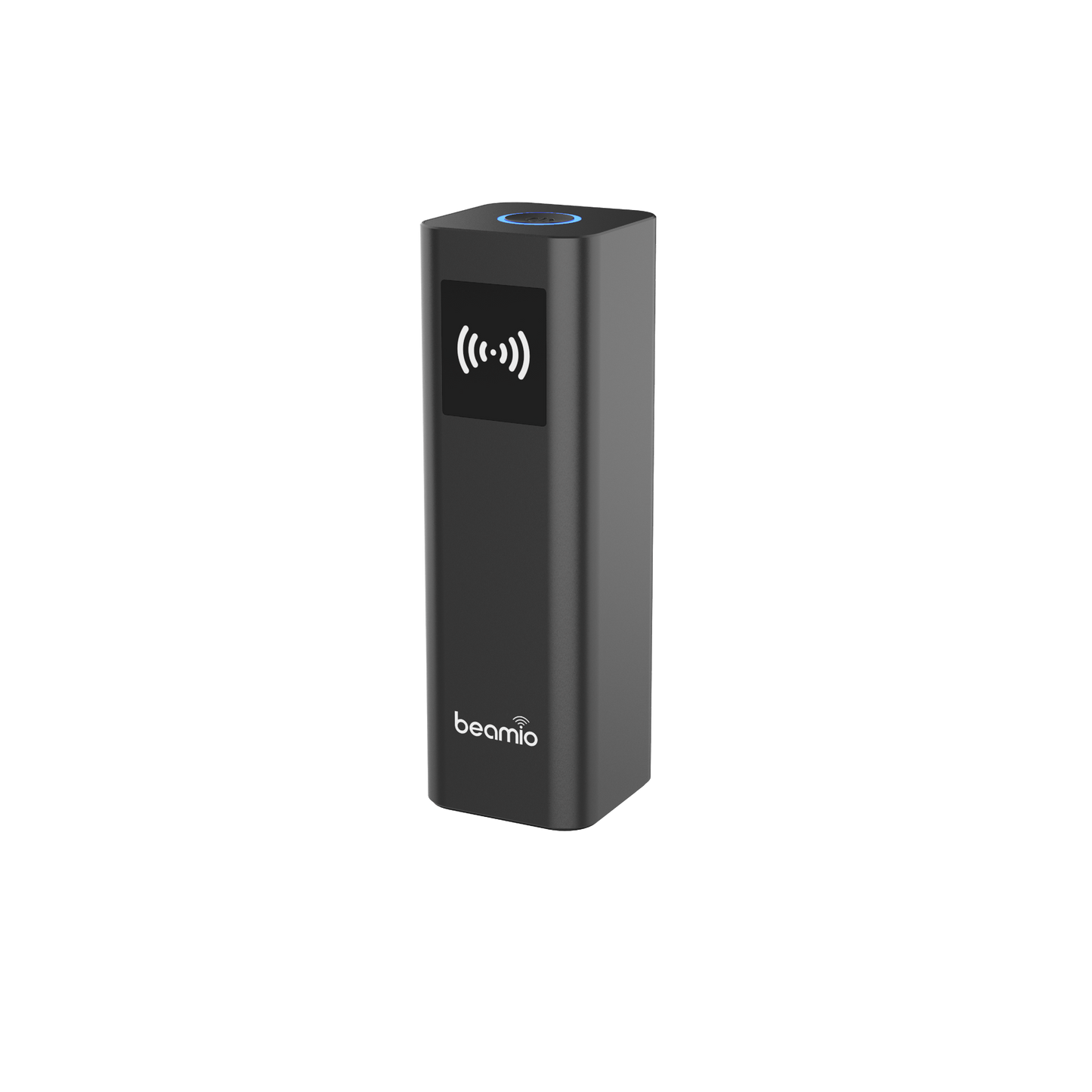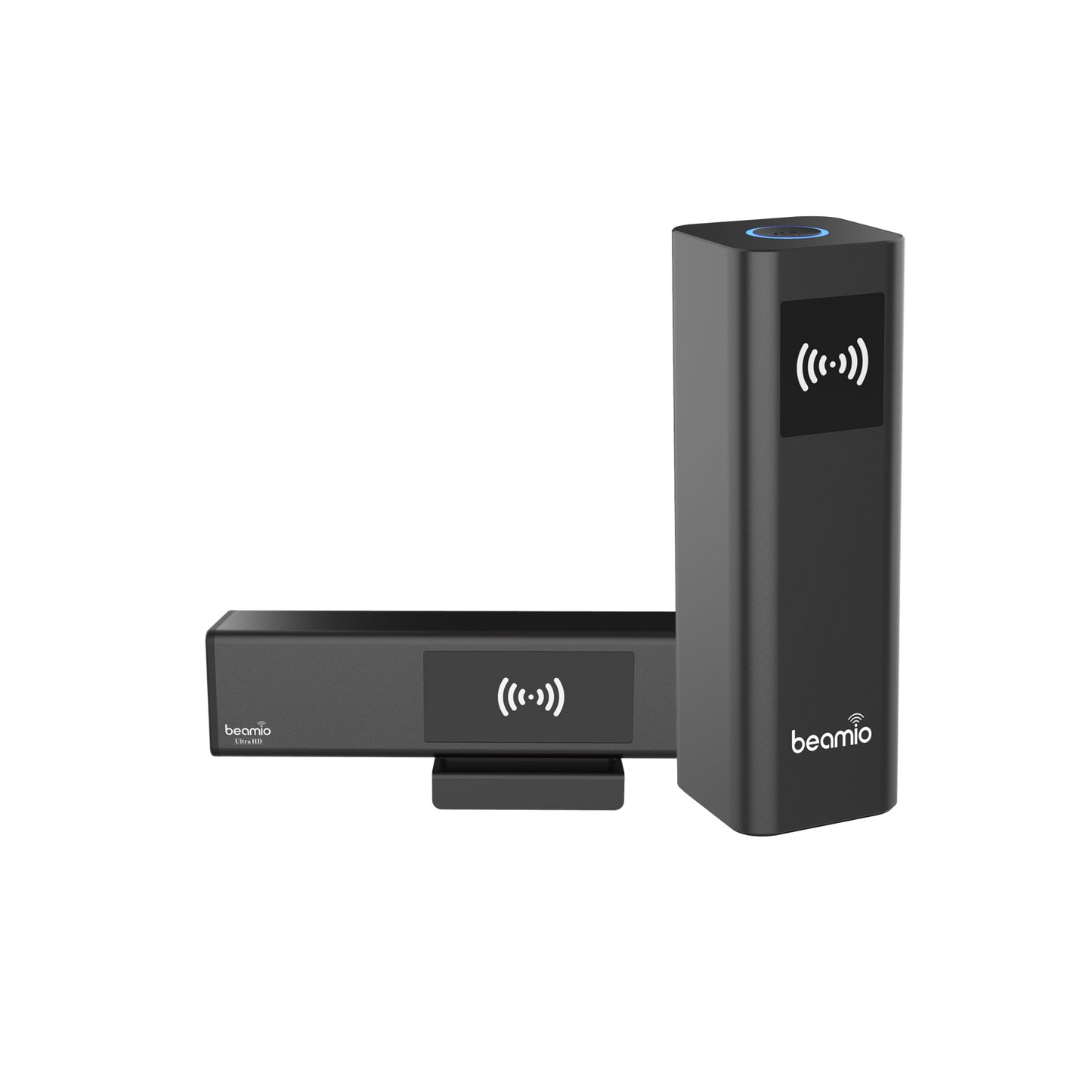 You might also be interested in...