HC-ORBIT
Regular price
Sale price
$1,125.00
Unit price
per
Sale
Sold out
Description

Key Features:

Technical Spec:

Reviews
Meet the HoverCam Orbit, the world's first and only wireless USB and HDMI visualiser.

Orbit includes a wireless transmitter that you plug into a PC, Mac, Chromebook or Android Interactive Panel via USB, or to your HDMI or other display via HDMI.
And unlike other "wireless" visualisers, you don't have to sacrifice anything:
No

 

time setting parameters
No

 

entering passwords
No

 

software changes
No

 

hassle on IT Staff
No

 

drivers to install
No

 

security issues
No

 

MiraCast
4K or 2K @60FPS Over Wireless Gigabit
Nearly lossless clarity and virtually lag-free casting up to 100 feet, at speeds 50x faster than the competition. Absolutely ZERO WIFI INTERFERENCE.
Zero Network Settings. Zero Drivers. Instant Setup
Automatic configuration from the factory for a plug-and- play, zero effort setup experience.
Accessible By Any App On Windows, MacOS, ChromeOS, and Android With No Special Software Required
InvisiWire is the only technology that emulates a wired USB connection. (Shhh - don't tell your computer it's actually wireless.)
13 Megapixel  Camera Sensor

Incredible Zoom with Optical Clarity 

Onboard Recording and SSD

Integrated Battery 

5 Year Manufacturer Warranty* Battery is 2 years warranty only. 
Camera Sensor: 13MP BSI CMOS
Lens: High Precision 5-element lens, f > 2.0
Image Resolution: 4224 x 3156 (13MP)
Image Format: JPEG
USB Video Format: YUV | MJPEG
USB Wireless Video Resolution: 4K/30FPS | 1080p/60FPS | 720p/120FPS
USB Wired Video Resolution: 4K/30FPS | 1080p/60FPS | 720p/120FPS
HDMI Wireless Video Resolution: 4K/60FPS | 1080p/60FPS | 720p/120FPS
HDMI Wired Video Resolution: 4K/60FPS | 1080p/60FPS | 720p/120FPS
Video Recording Format: MP4
Video Recording Resolution: 1080p/60FPS | 1080p/30FPS | 720p/60FPS
Zoom: 800x Total, 4x ASR, 20x Interpolated Digital, 10x Mechanical
Microscope Image Mode: Supported, requires adapter
Focus: Auto-focus | Focus Lock | Manual Focus
Minimum Focal Distance: 5cm
Scan Size: A3 | A4 | 11 x 17" | US Letter | Legal
Camera Viewing Angle: 33cm x 53cm
Connectivity/Interface
InvisiWire Wireless mode/USB mode, Snapshot, Record Start/Pause/Stop, Auto Focus, Focus Lock, Zoom In/Out, Freeze, Digital Flip Image(180 degrees), Screenshot, Physical Sensor Rotation (90 degrees), Illumination Off/Low/High 
1x HDMI: For direct connection to projector, TV or interactive flat panel display
1x USB C: For direct connection to PC, Mac, Chromebook, Android Interactive Panel
1x USB C: For charging the battery
External Storage: Micro SD slot (SD card not included)
Microphone: Built-in
Internal CPU
Specs: 64-bit Arm v-8 compliant applications dual core processor (2.2GHz high performance, 1.8GHz low-power) with machine learning, and AI neural network processing
RAM: 8GB DDR4
eMMC: 16GB
Battery
Battery: 9800 mAh
Discharge Time (Wireless): 6+ hours
Hardware
Illumination: 4x Ultra-Bright LED with Toggle Switch
Dimensions: (Folded - 28 x 10 x 9cm) | (Extended - 28 x 10 x 41cm)
Weight: 860g
Operating Temperature: -25 degrees C to 72 degrees C
Certifications: FCC | CE | RoHS
Wireless Display
HoverCam GigLink: 2.5 Gbps mmWave gigabit P2P link. Receiving (Rx) dongle included. Tx and Rx are factory-paired, configuration-free, and plug-and-play.
HoverCam InvisiWire Protocol: Dedicated Extension Emulation Proxy (DEEP) technology that extends USB connection from 4-6 feet to over 100 feet wirelessly via mmWave gigabit PSP link. Emulated protocols include UVC, UAC, HID, HDMI, and USB Touch, enabling the host computer to see the connection as if it were wired, allowing for compatibility accross all operating systems and applications.
HoverCam InvisiWire USB: Connect wireless dongle to computer via USB and emulate wired UVC video stream. No drivers required.
HoverCam InvisiWire HDMI: Connect wireless dongle to display via HDMI and emulate wired HDMI video stream.
MiraCast: 4K/30FPS | 1080p/30FPS | 720p/60FPS (point-to-point closed network, adapter not included)
Software
Flex 11
Flex Android
Flex Mac
HoverCam for Chrome
Compatibility
Operating System: Windows 10 and above | Mac Monterey i5+ | Android | Google Chrome | Linux
Applications: Any camera view application such as Zoom, Microsoft Teams, Google Meet, Promethean ActivInspire, Smart
Notebook, etc.
Share
View full details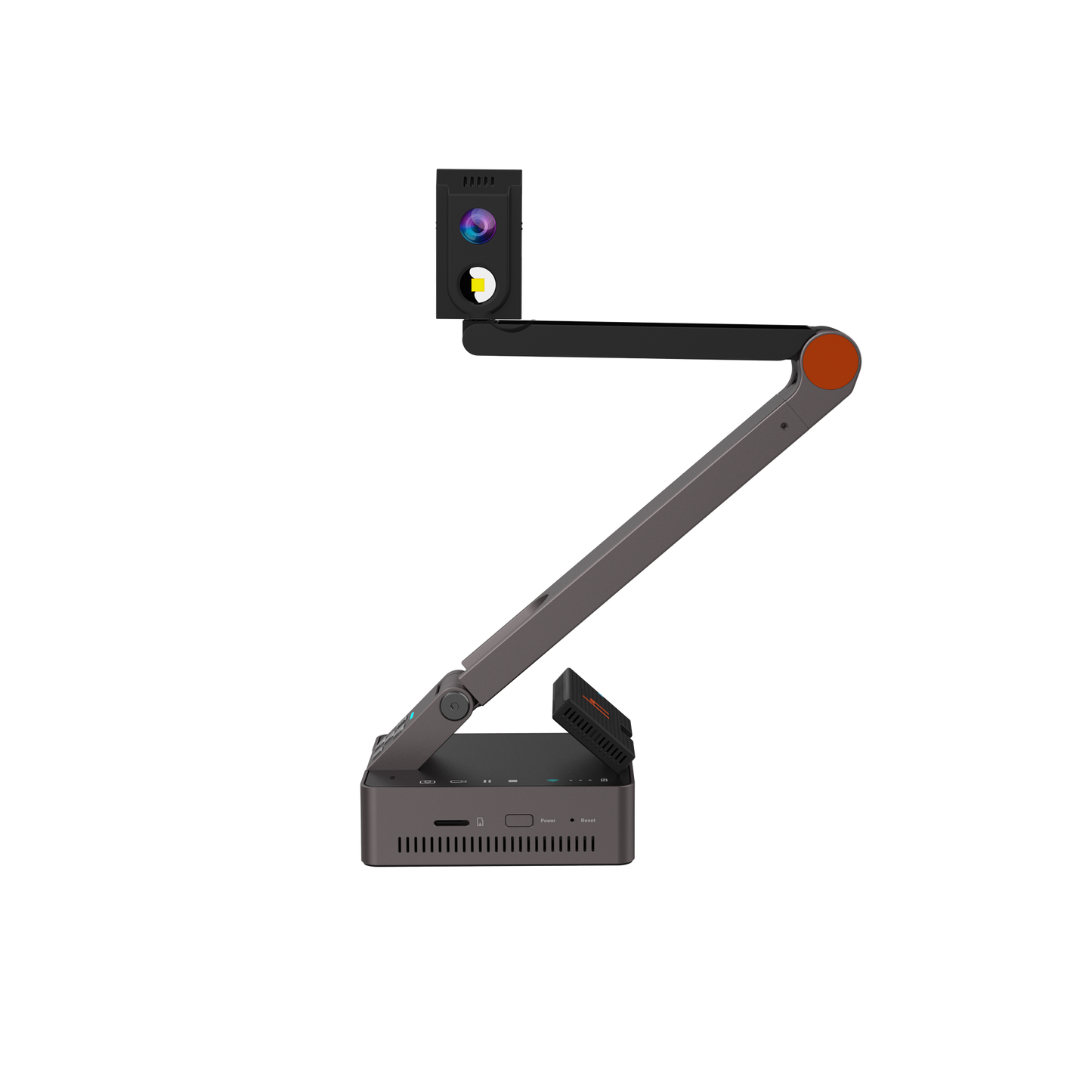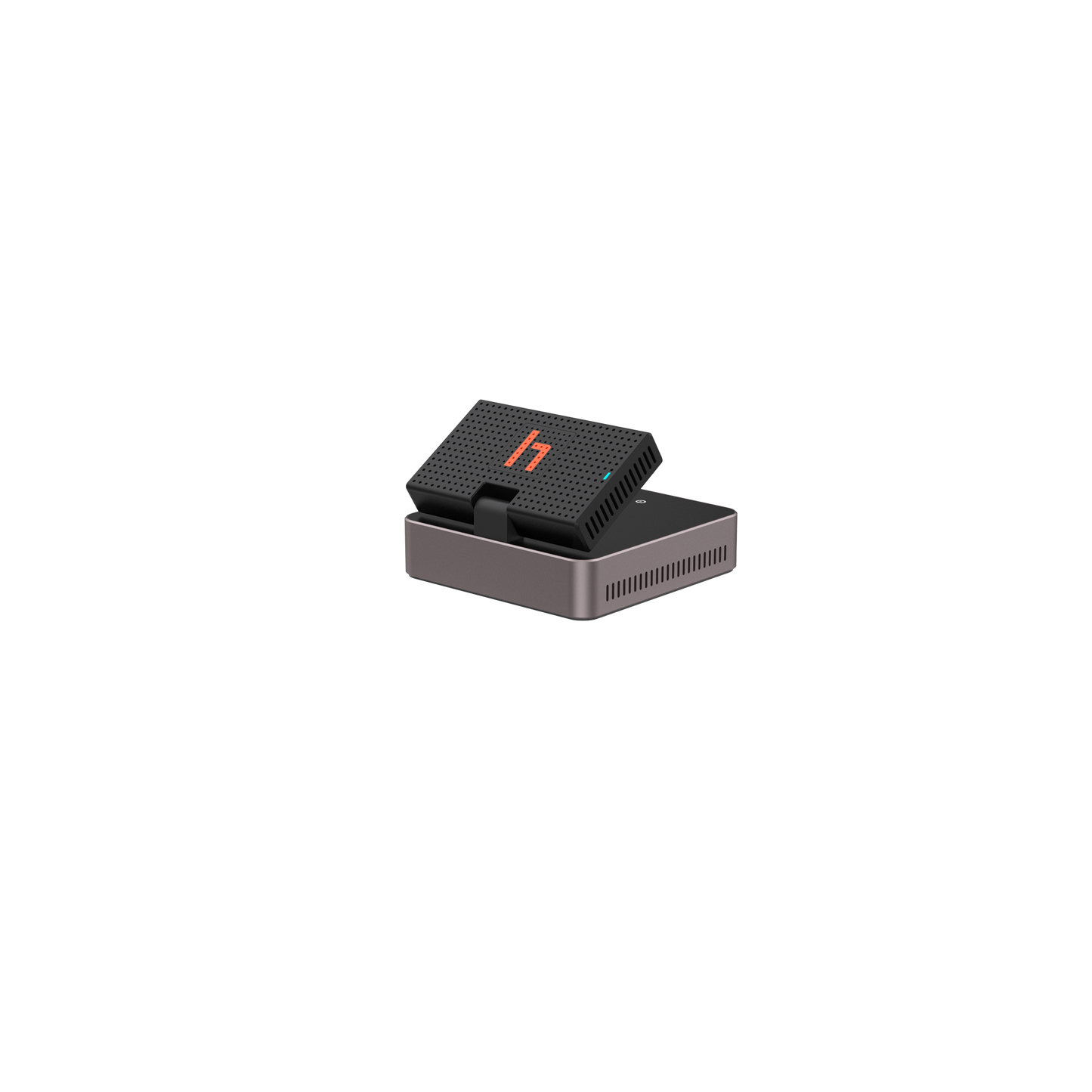 You might also be interested in